Welcome to HMLab Pages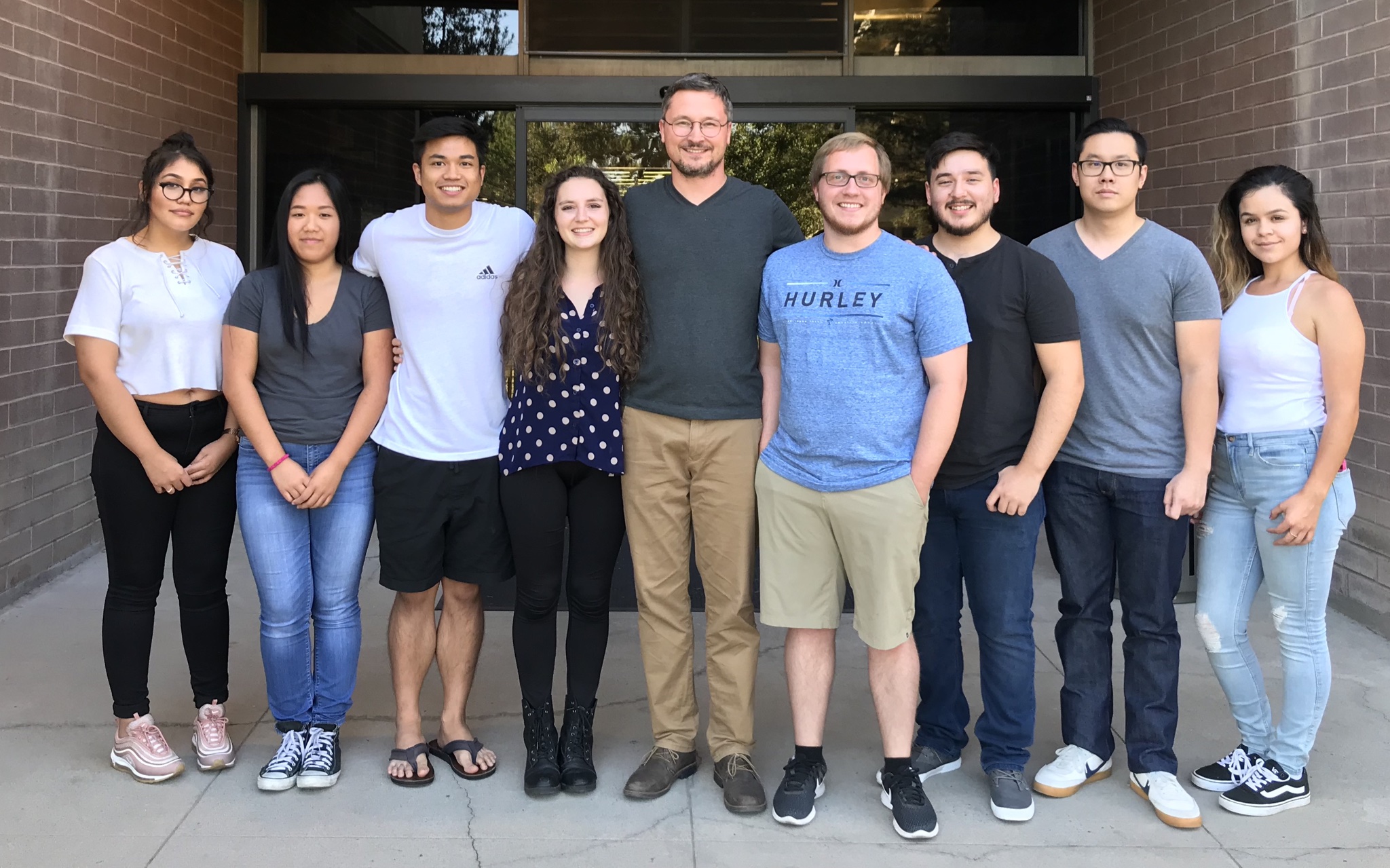 We are organic chemistry research group in the Department of Chemistry and Biochemistry at Fresno State. We aim to discover and develop new reactions for more efficient and environmentally sustainable synthesis of agrochemicals, medicines, and materials.
We have openings for motivated undergraduate and post-baccalaureate student researchers in my laboratory. Learn more…
Recent News
2019-05-17: Congratulations to Class of 2019 - Melissa Sanchez, Jamie Waite, Armando DeAlba, and Paul Cavanaugh.
2019-05-01: We were very well represented at the 40th Annual Central California Research Symposium. Jamie, Karina, Alex, Alison, Dana, Quang, Chris, Jeremy, and Daisy showcased our recent discoveries. Jamie Waite and co-authors received the Best Chemistry Presentation award from the San Joaquin Valley Local Section of American Chemical Society.
2019-04-23: Melissa is heading to UC Santa Barbara Ph.D. program. Congratulations!
2019-04-01: Melissa and Chris presented their work at the National Meeting of the American Chemical Society in Orlando.
2019-02-15: Our recent publication was voted as Outstanding Faculty Publication and will be displayed at the library. Congratulations to all co-authors!
2019-02-14: Christopher received a Graduate Travel Award to attend the ACS National Meeting in Orlando, FL. Congratulations!
2019-01-15: Melissa Sanchez was awarded a ACS Organic Division travel grant in the amount of $600.00 to attend the ACS meeting in Orlando, FL.
2018-12-14: Poster presentation on our collaborative project with Dr. Eric Person about treatment of laboratory waste received Best Poster Award at the STEM CURE Symposium. Congratulations to Paul, Jeremy, Chris, and Melissa!
2018-12-05: Our latest research was just published in Organic and Biomolecular Chemistry Congrats to Melissa, Parveen, Bagieng, and Chris!
2018-11-02: Quang Le successfully defended his M.Sc. thesis on the synthesis of stabilized sulfenic acids. Congratulations!
2018-06-11: Bagieng Keophimphone was selected as 2018 CSUPERB Presidents' Commission Scholar. Congratulations!
2018-03-16: Melissa Sanchez was selected as to carry out research at the University of Louisville in laboratory of prof. G. B. Hammond. The fellowship is sponsored by the Camille Dreyfus Foundation. Way to go, Melissa!